Management team
First Super is managed by a Trustee, First Super Pty Ltd (ABN 42 053 498 472). The Trustee is responsible for ensuring First Super is managed in accordance with the trust deed and the relevant law. The Trustee holds professional indemnity insurance.
BILL WATSON
Chief Executive Officer
Bill Watson was appointed CEO of First Super in March 2013 bringing to the Fund a wealth of knowledge in the financial services and superannuation industry, public transportation, global consultancy, public policy and government relations. He has extensive executive management experience and held senior roles at Evans and Peck, Statewide Financial Management Services, TransAdelaide, State Transit Authority and Adsteam Marine.
Bill is a Director of The New Daily and has held directorships on the boards of Motor Trades Association of Australia Superannuation Trust, Vehicle Industry Superannuation Trust, Legal Industry Superannuation Scheme and Adsteam Marine Staff Superannuation Fund.
Bill holds a Master of Applied Finance, Graduate Diploma of Human Factors and Safety Management Systems and Bachelor of Law.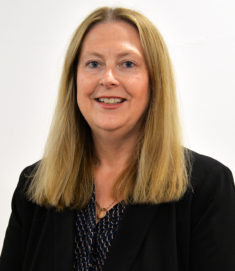 MICHELLE BOUCHER
Deputy Chief Executive Officer
Michelle has recently joined First Super in the role of Deputy CEO, bringing with her 16 years' experience in a number of executive roles in superannuation at Cbus and ESSSuper, across marketing, member experience and organisational performance. Prior to this Michelle held a senior marketing role at State Trustees. Michelle brings to the Fund strong strategic and business planning skills together with significant leadership and operational experience across key corporate support functions.
As Deputy CEO, Michelle is responsible for member growth and retention at First Super and oversees the business development and marketing and communication functions.  
Michelle holds a degree in Commerce (Marketing and Management), a Masters in Organisational Leadership, and is a graduate of the Australian Institute of Company Directors. 
MAXINE JACONA
Executive Manager - Governance
Maxine Jacona was recently appointed Executive Manager Governance of First Super, having first joined in May 2016 bringing to the Fund a wealth of knowledge in the financial services and superannuation industry. She has more than 17 years' experience and held positions at Legal Super, Equity Trustees Superannuation and Health Super.
At First Super Maxine is responsible for the company secretarial, management, implementation and improvement of corporate services and overseeing the governance and regulatory compliance function.
Maxine holds a Bachelor of Law and Commerce, Diploma of Financial Markets and a Certificate in Superannuation Management.
At First Super we are passionate about partnering and engaging with our employers and members and are proud of making a real financial difference for our members and thus helping them achieve dignity in retirement.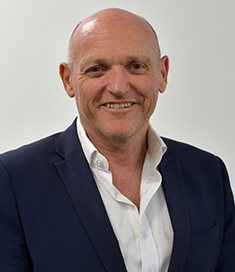 Andrew Jewell
Executive Manager - Financial Advice and Education
Andrew Jewell is responsible for implementing strategic initiatives for financial advice and education and providing leadership to First Super's Financial Planning Team. Improving operational efficiency and delivering excellence in member experiences demonstrates Andrew's ability to develop a customer-centric culture within the Fund.
As a Prince 2 Practitioner, Andrew is leading a transformation program to improve the delivery of financial advice services through the provision of a customer-centric advisory service for a dignified retirement.
Andrew holds a Bachelor of Business (Marketing), Prince 2 Practitioner accreditation, Post Graduate Diploma of Financial Planning and is working toward an MBA and Master's Degree in Financial Planning and Services.
Laurie Kennedy
Risk Manager
Laurie is an experienced financial services risk professional with a demonstrated ability to translate and embed a corporate governance vision into a comprehensive risk framework and readily executable program. The role is responsible for Internal Audit, Operational Risk Management, and Financial Governance.
Exposure to highly regulated environments has enabled Laurie to disseminate and summarise complex risk concepts and information to board directors, senior executives, and stakeholders. This information is relied upon to facilitate effective and prudent decision making for the good governance of the fund and protection of member's entitlements.
Laurie holds a Bachelor of Business (Accounting), and is a Certified Practising Accountant, and a Senior Associate of the Financial Services Institute of Australasia.